Starbuzz Serpent Lioness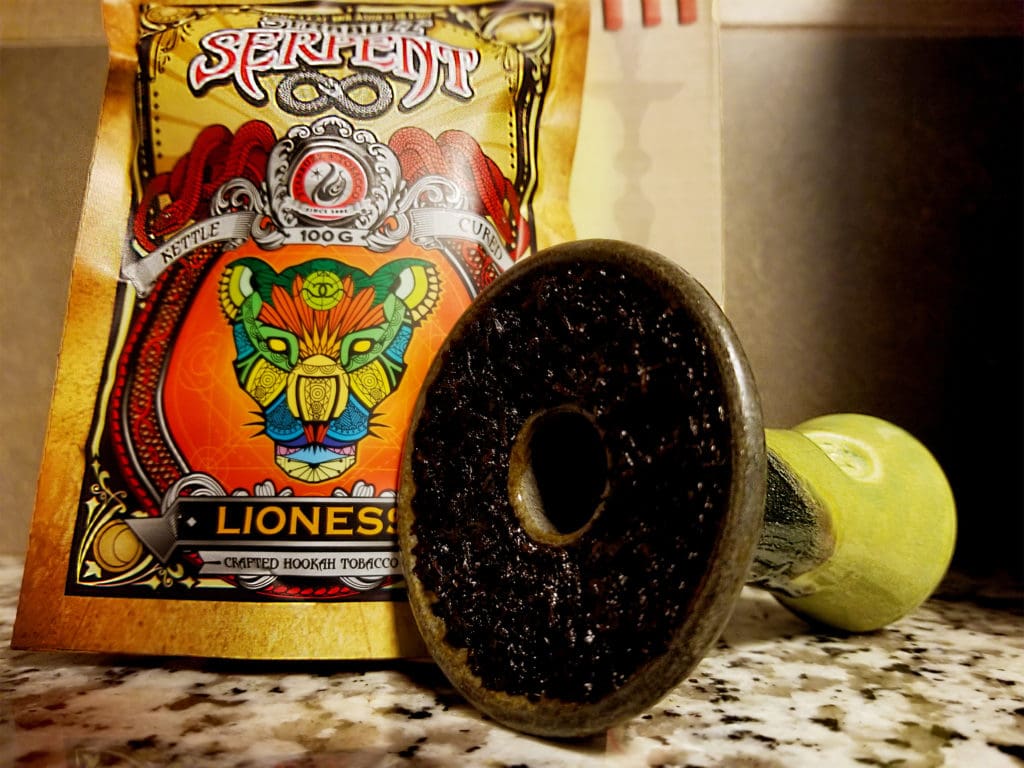 Starbuzz Serpent Hookah Flavored Tobacco
Starbuzz Serpent has been out for just a short time and it is making its way around all the circles. This kettle cured dark molasses blend is finely cut with a semi-choppy consistency. Their original and Bold lines are very juicy where this is not very juicy at all with Vintage being somewhere in between. The packaging provides a lot of useful information including packing instructions. It is recommended to go with a semi-dense pack in a phunnel bowl for optimal performance. Throw on two to three coconut cubes and you are ready to burn; just keep in mind that the more heat you add, the more prevalent the tobacco notes become. Lioness is a creamy vanilla with strawberry notes, similar to a milkshake. It can be very sweet at times or very feint depending on your heat management. Less heat in my experience translates into more sweet.
Shop the Starbuzz Serpent Line at SouthSmoke.com
The packaging on the Serpent line is nothing short of spectacular. It is designed with sharp lines and beautiful eye catching color combinations. It is packed in a re-sealable package that incorporates a zip lock built right in to prevent you from having to consider alternate storing options. It is available in two sizes: 100g and 200g. If you pick up the latter, each 100g sections are separated out into their own individual packaging so you can smoke half while the other half stays fresh for as long as you need it to or makes it perfect for sharing and trading. The Serpent line incorporates a nice variety of flavors but they are all labeled in such a way as to give you almost no clue what so ever to what that flavor actually is. If you like to experiment and figure it out yourself, this is a great brand to do it with. If you like to test the water before jumping in head first, refer to our flavor guide listed on the product page.