Ugly Hookah Tobacco – Sergeant Huckleberry – Review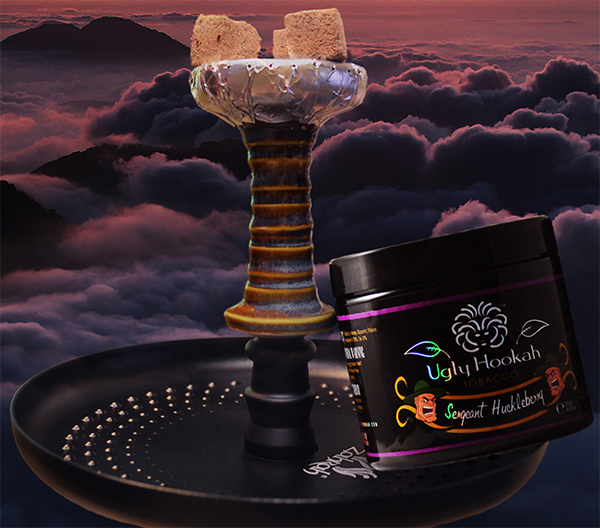 Ugly – Sergeant Huckleberry
This is Sergeant Huckleberry. As of 0800, it is replacing what you are smoking now as your new favorite shisha flavor. One hit of this mouthwatering flavor and you will be all over it like white on rice in a glass of milk on a paper plate in a snowstorm. Hopefully someone gets the shameless Major Payne reference but all kidding aside, this flavor from Ugly tobacco is berry good – er – I mean very good.
It isn't easy hitting that sour note in shisha; many have tried but few have prevailed. Now we can add Sergeant Huckleberry to that short list of success stories and it is just one more reason why Ugly never tasted so good!
When you first open it, the smell of this flavored hookah tobacco is slightly sour with a clearly defined berry foundation that encompasses most of the scent profile. I am sure not everybody has actually had the opportunity to taste a real huckleberry so for those of you who have not, you can take my word for it, the smell is on point and the taste is exactly what it should be.
The cut is what we have come to expect from good ol' Ugly; a medium chopped blonde leaf with a strong honey base that brings the flavor just as much as the buzz. Initially the taste is quite tangy with a blast of berry that is just sour enough to make your mouth water but not so overwhelming that you feel the need to pucker your lips. Eventually, as the session progresses, the sour taste mellows out and winds down with you as you finish your bowl. First it is sour and then it is sweet; one thing is for sure, the whole time it is absolutely delicious!
But don't take my word for it, visit SouthSmoke.com today and try it out for yourself!