Today The Gummi Bears Have Their Hookah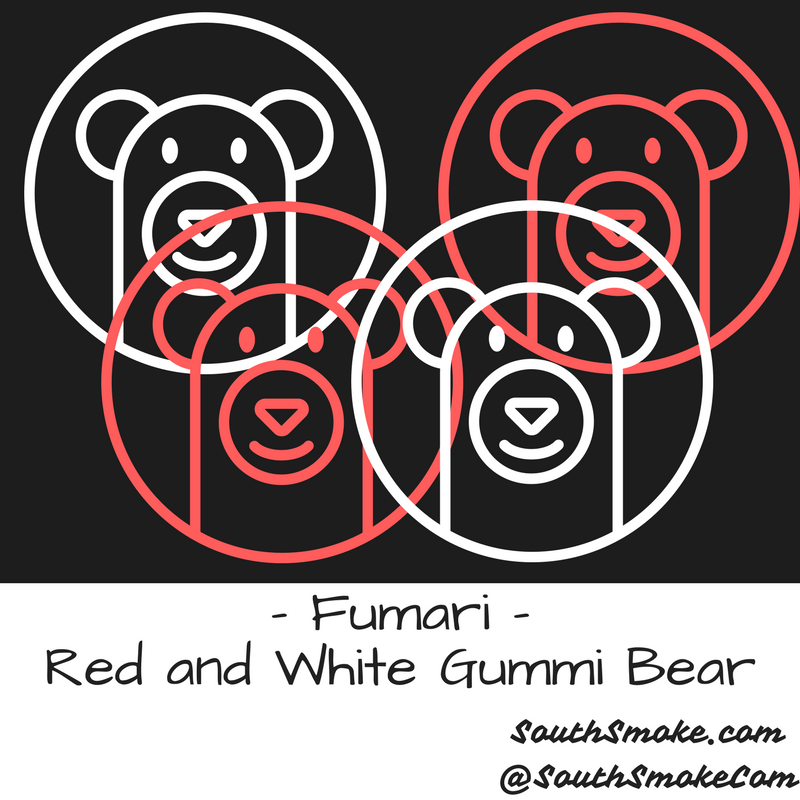 The Gummi Bears Join The Hookah Picnic
Any gummi bear fanatic will tell you the white bear is where it's at!
Fumari Hookah Tobacco's White Gummi Bear flavored shisha is spot on! Even the biggest gummy enthusiast would be hard pressed to find anything negative to say about it, and if the flavor itself wasn't enough, the clouds it produces are the perfect punctuation to this delicious shisha.
The tobacco is smothered in juice with a medium cut and a matching flavor strength. On inhale, you instantly get that candied pineapple flavor of the white gummy bear with a lingering sweetness.
If that wasn't enough, there is also a Red Gummi Bear flavor! I know – it's like they are reading our minds! It's a must have flavor for any of the red gummi fans out there. Just like its predecessor, it tastes exactly how you would image it! With a bold cherry flavor as the main focus, it gives the sensation of fruit punch as you catch the hints of raspberry mixed in.
Fumari Premium Hookah Tobacco
Fumari Premium Hookah Tobacco is well known in the US market for its unique flavors and intense smoking experience. It is strikingly fresh as each 100g pouch is packaged upon order to ensure guaranteed freshness while maintaining a strong and flavorful smoke. The Fumari Tobacco brand's 100 pouch allows for Hookah users to become acquainted with Fumari Tobacco and to be able to experience a variety of flavors at an affordable price.
Fumari Tobacco Deal
Whether you're looking to stock up on just a few pouches or you've been wanting to try the entire Fumari 100g line, SouthSmoke.com has a fantastic limited time offer just for you: Receive $1.00 Off Each Fumari 100g Pouch.

To receive a $1.00 credit Off Each Fumari 100g Pouch, simply add the desired number of Fumari 100g Pouches to your shopping cart and then use the following promotional code: FUMARI100.