Experience the 1st Cuban Dark Leaf Tobacco In the Hookah Industry!

Castro's Cuban Dark Leaf Tobacco Blend
With Cuban and US relations getting back to normal, Fantasia Tobacco has been hard at work cooking up their new line of Dark Leaf Tobacco. Fantasia Castro's Cuban Dark Leaf shisha Blend is a hand crafted Cuban dark leaf tobacco that sets itself apart from the rest.
This unique blend of Cuban tobacco is exclusive to the Fantasia product family. Slowly aged in proprietary designed barrels, the rich flavors of Castro's blend are marinated to provide a rich smoke for those bold enough to handle.
Fantasia Castro's Cuban Dark Leaf Shisha Tobacco Blend is the right choice for those looking for a reasonably priced brand that offers a strong and flavorful smoke while enjoying flavors only offered in the US market.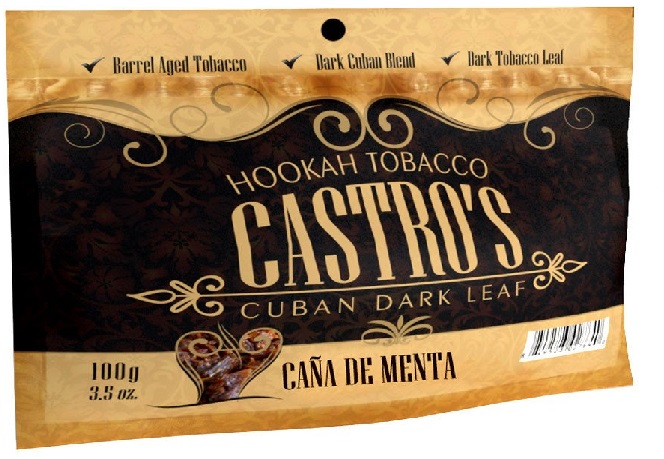 Castro's Cuban Shisha Flavors
Fantasia Castro's Blend is available for order online at SouthSmoke.com in the 100g pouches in these six flavors:
Black Ice
Cana De Menta (Cane Mint)
Cuban Mojito
Dulce and Habana
Havana Sunrise
Mango Lassi
Next time you're in the mood for a rich Dark Leaf smoke, check out Fantasia Castro's Blend!