Al-Waha California Dream is now Cali Twist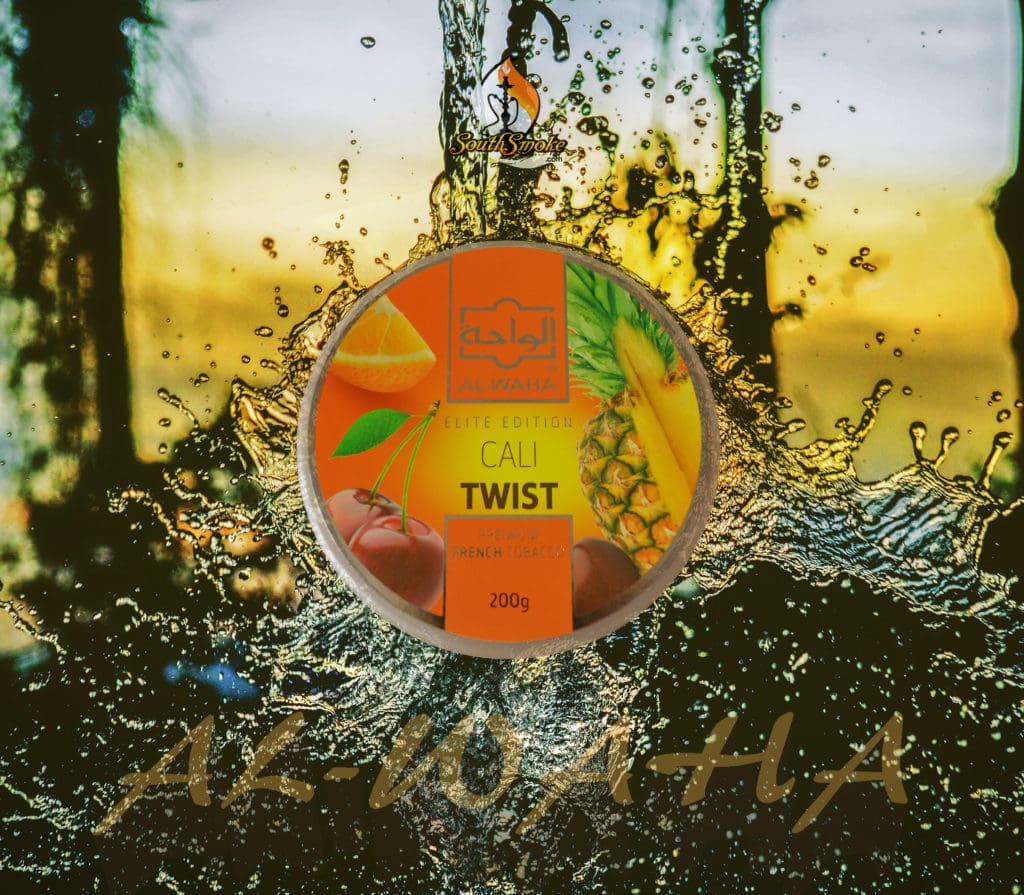 California Love – Al-Waha's Cali Twist
Summer is here in full swing and what better way to battle the heat than with a beautifully crafted Hookah coupled with a refreshing flavored tobacco. Al-Waha Hookah Tobacco's Cali Twist (formerly known as California Dream) is just the flavor for this occasion.
Al-Waha Cali Twist Flavor Profile
Cali Twist smells like a pack of delicious gummy fruit snacks and tastes like a fruity Popsicle. There are many different flavors packed into this shisha to give it that tropical taste – It has yummy red cherry with refreshing pineapple and sweet oranges to help add some chill to the heat. It is lightly sweet with some tartness and has decent cloud production with a subtle buzz. Believe it when we say that this flavor is a tropical paradise that will make your hookah sing from the sweetness and keep you coming back for more. Add a little orange juice to your hookah water to boost the flavor profile and make Cali Twist even more mouthwatering!
Why Al-Waha?
What makes Al-Waha Flavored Hookah Tobacco stand out from the crowd of other hookah flavors? For starters, no other brand of hookah tobacco offers a better quality smoke for the price than Al-Waha. Some companies want you to pay top dollar, but Al-Waha makes their product affordable for all. The makers of Al-Waha Tobacco know not all hookah smokers can afford all the latest flavors. Those who have to pick and choose their purchases carefully can sometimes miss out.
Does this sound familiar? Then Al-Waha is for you!
Of course, affordability means nothing without a great taste to back it up. And Al-Waha hookah tobacco offers both! A staggering amount of flavors are available and although Al-Waha offers an affordable product, they don't skimp on quality. Honey, glycerin, and that special Al-Waha molasses are the ingredients that make them awesome and affordable.
Shop SouthSmoke.com now to try Cali Twist and other Al Waha flavors for yourself.