Al-Waha Blueberry Guava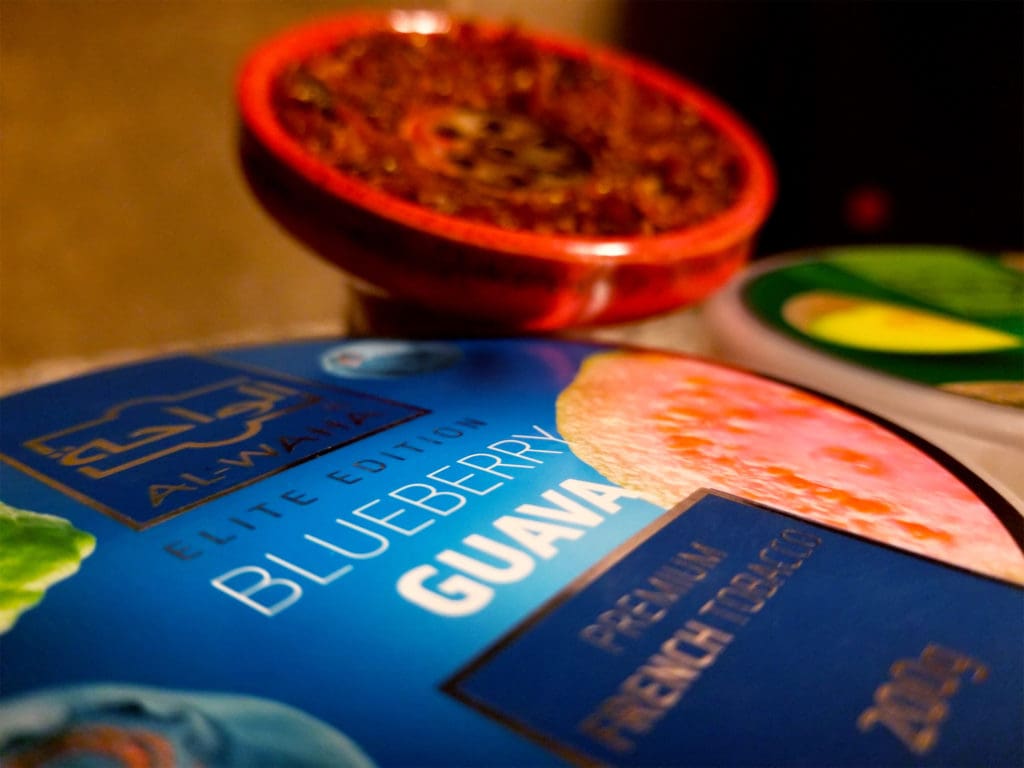 Al-Waha Flavored Tobacco
Al-Waha is one of the more well-known shisha brands on the market due to its extensive collection of flavors geared to suit anyone's needs. Manufactured in Jordan, it consists of Premium French Tobacco leaves soaked in honey. Al-Waha flavored tobacco is natural in color having a golden brown hue and a consistently fine to medium cut. It is fairly juicy but also very flavorful and supplies a solid smoking session with three or four coals depending on your heat preference.
Al-Waha Blueberry Guava Shisha
Al-Waha has a number of great flavors but one of their best, in my opinion, is their Blueberry Guava. This shisha is super flavorful and just delicious. When you first open it, you are greeted by a sharp and potent blueberry scent followed up immediately by that tropical guava. Once in the bowl, the strength of this flavor profile stands true to form. You are greeted with a blast of ripe and tart blueberries every inhale that is mellowed out by the guava notes that are more present in the exhale. The entire session is a mouthwatering see-saw between these two flavors and it just never gets old. It is flavorful yet simple blend that shines on its own but also has limitless mixing capabilities. One of my favorite mixes is 50/50 with their Melon Berry. Gives it a much sweeter tone from the honeydew melon, enhances the blueberry profile, and follows it up with an ever so slight cooling mint.
Shop Al-Waha, Hookahs & More at SouthSmoke.com
Al-Waha is fairly juicy so best loaded into a phunnel bowl and packed at a normal density. It takes heat well but if you like to use more coals I would suggest packing it just slightly under the rim to prevent it from getting too harsh. The other great thing about Al-Waha is the price; it's very easy on the wallet; so stock up today at SouthSmoke.com. It's available in 50g sample packs if you want to try different mixing options and also in 200g and 1kg if you already know and love it.